Sweet Smells
Our classroom smells wonderful today, after a morning of assembling a home-and-body mister and bath salts. Many thanks to one of our moms for volunteering her time to help the children assemble misters and bath salts to take home!
Mister, step 1: Add Water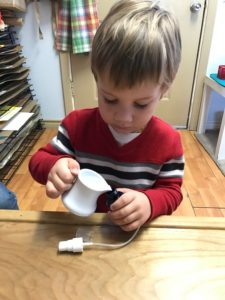 Mister Steps 2 & 3: Add essential oils, then shake a little bit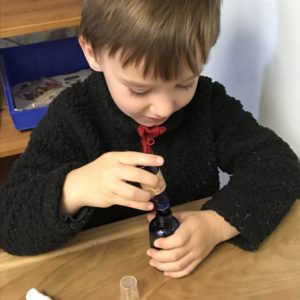 Bath salts Step 1: scoop some flower petals into your bowl of salts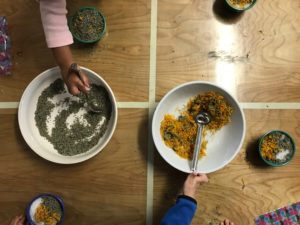 Bath Salts Steps 2 & 3: pour into bag and shake vigorously!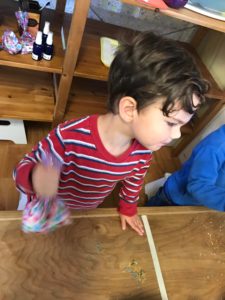 The final products waiting to go home…