Khuloud Solomon, School Director

Letter from the Director | Support HMS | Board of Directors
Sarah | Breana | Dorte | Laura | Rick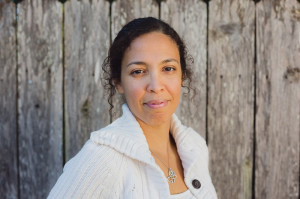 HMS Founder and Director
After a short career as a journalist, Khuloud Solomon moved to Oklahoma City in 2002, where she attended graduate school at Oklahoma City University with the explicit purpose of becoming a Montessori teacher. She spent her OCU internship at The Montessori Center in Austin. Loving both the school and the city, she moved here in 2004 where she happily taught at TMC until founding HMS.
Khuloud holds a Masters degree in Education. Over the many years of working with young children, Khuloud believes in the empowerment of children through creating an environment and curriculum that is conducive to teach children how to be independent learners. She believes that children who take care of their friends, their environment, and themselves become true, helpful citizens of the world.
Khuloud loves nurturing young ones, but when not surrounded by little children, Khuloud enjoys many of the finer things Austin has to offer like The Violet Crown Theater, festivals, walking through neighborhoods, throwing frisbee, milling farmers markets, or just about anything outdoors. When the sun goes down, you're likely to find her reading The New Yorker next to Tilly, the smallest loud cat we know.