Highland Montessori School – Rick Weller
Letter from the Director | Support HMS | Board of Directors
Khuloud | Sarah | Breana | Dorte | Laura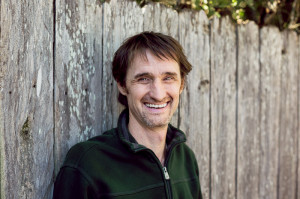 Rick Weller, Executive Director
Rick, Khuloud's other half, is the "do it all guy" at HMS–the school's administrator, accountant, webmaster, landscaper, fix-it guy, part-time teacher, substitute teacher and more. A Kentucky native, Rick attended Northwestern University before joining the Peace Corps. After two years in Senegal, Rick moved to Austin. For a few years, he applied his restlessness to political consulting, guiding tours and travel marketing before settling in to the world of education.
During a decade of teaching high school economics in South Austin, the Bronx and East Austin, Rick learned that the best way to "teach" is to let students learn on their own terms, with guidance. As so, after Rick met Khuloud, he was an easy convert to the Montessori Method, and soon the two were dreaming of opening the school that became HMS.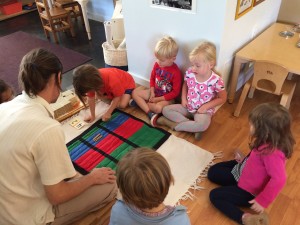 Rick's love of the outdoors and DIY mentality pervades his life, and he applies that to his work at HMS. You'll see his handiwork on the school's playground as well as well as indoors with the classroom's shelves, cubbies and other projects to help out the teachers.