Mrs Laura, Highland Montessori School, Director of Music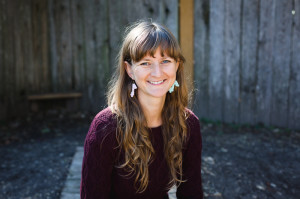 Mrs Laura has been playing the violin since the age of 9. Along with her own tenacity and her mothers support, Laura has made the Violin and Music both her passion and career.After graduating high school Laura attended the Royal Welsh College of Music and Drama where she studied Violin performance for 4 years. It was during this time that Laura recognized her own desire to teach, the value of a nurturing education, she started to orient herself towards a future in education, becoming the gifted and dedicated teacher she is today.Laura's journey across the atlantic was inspired by a wonderful man and master teacher, William "Bill" Dick. Laura met Bill in 2005 on an intensive String Camp in England, throughout her Bachelors degree Laura visited with Bill in Austin Texas to study Violin. With his encouragement she made an application to complete a masters in Music and Human and Learning at the University of Texas. Laura moved over to Austin with her husband Asha and began her studies. Alongside her studies Laura taught with the UT String Project directed by Dr Laurie Scott. This gave Laura the chance to learn her craft in a very practical way, putting the advanced teaching methods and values she learned during class directly into practice. Laura graduated from UT in 2011.From 2011 – 2013 Laura was the Violin Teaching Artist with Austin Soundwaves, a program based on the principles of El Sistema.
Currently Laura teaches students of all ages at
her private studio
 and teaches general music at HMS.Laura's teaching draws on principles of clear and compassionate communication, philosophy that she actively applies in her private and professional life. She lives a conscious lifestyle and is intent on being available for you and your children's potential as an open and understanding teacher.